Restaurant Renovation
Looking for restaurant renovation service in Singapore for your new restaurant or planning to remodel your existing food outlets to give it a fresh look? Here at Office Renovation Singapore, we are proud to offer our expertise in restaurant renovation ensuring that you can begin your business operation as planned.

Restaurant Renovation Contractor You Can Trust – Why Hire Us?
We have many years of experience handling in not only office renovation but also renovation for various restaurants ranging from fine dining to causal fast-food restaurants and also trendy cafés.
We have a good knowledge of the challenges of the food-and-beverage industry thus able to provide valuable advice when assisting you in making design decision and renovation plans.
We have qualified team of well-trained workers and professional project managers to get the job done to your satisfaction.
We are conscientious in following Good Industrial Practices ensuring that good quality material is used.
Our standard protocol in adhering strictly to the building management policies will ensure that you will not be troubled by complaints from building management.
However, if you are still contemplating to have some renovation works done for your current restaurant or café but are unsure if it is a wise business's move? Below are some of the considerations to help you in your decision-making.

Stay Ahead of the Current Trend
Do not wait till your restaurant looks dated to start planning a face-lift. On-going market survey and diligent examination of the latest industry trend is an essential part of running any business. Depending on the business model or your restaurant's personality, a refurbishment every 5 to 7 years is recommended. For café looking to attract the young and hippy crowd, having a vibrant and comfortable space that encourage guest to lounge in comfort will certainly give you an edge. Showcasing your food preparation with open kitchen is a very popular restaurant or café design concept. This creates a very lively and engaging dining experience as guests feel involved in the cooking process.

Stand Out from the Crowd
Due to fierce competition, it is not sufficient just to stay current and relevant to consumers' demand, restaurants need to differentiate themselves from the rest of the pack. Restaurants and cafés have to create excitement and interest to woo today's consumers looking for unique dining experience. In addition to serving up some fantastic food, stay at the top of your game by complementing your menu with some new exceptional design concept.

Ambience and Restaurant's Image
Be customer-focus when creating the ambience for your restaurant or café. Gauge your customers' perception of your establishment by conducting frequent surveys and take into account of those feedbacks. Your customers' input will come in handy when drawing up the blueprint for your restaurant remodeling plan. Pick the right team of designers and crew. They should have an in-depth understanding of the challenging landscape of the food-and-beverage industry. Close collaboration with an experienced team with an added boost of a good renovation strategy, your restaurant transformation will certainly put you in a better position for success.

Re-assess Your Business Goals
Re-look into your business strategy and decide what is your goals.
Has your restaurant's identity evolved, or perhaps a re-branding has necessitated a redesign?
Your customer base has grown and you realize that you might be able to maximize your revenue with more seating or dining area?
Is it time to upgrade your restaurant kitchen for better efficiency?
Having a clear goals ensure that you get the most out of your renovation effort.

Return of Investment
Incremental tweaks now and then, will ultimately save you from an enormous renovation bill. Long years of neglect and outdated designs may require not just a minor touch-up but a major overhaul. Shrew restaurant operators, who understand the importance of keeping up the front-end of the business, would rip the full benefit of their investment made on their restaurants. Unclear what needs to be done for your café or restaurant renovation project, why not give us a call? We can provide you with more information and guide you through the planning process. Planning to renovate your restaurant's office? We specialised in Office Renovation as well. Give us a call and find out more about our Office Renovation Services.
Submit Your Enquiries and Floor Plan or Call Us at +65-68718864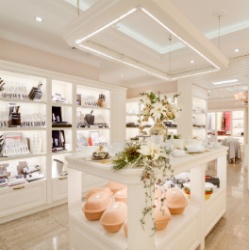 Intending to give your retail shop a facelift? Check out our Shop Renovation page.
Moving out and looking to reinstate your premise before a handover? Check out our Reinstatement Works and Services.
Looking to have A&A works done for your establishment or property? Check out of A&A works and services.