Salon Renovation
Are your looking for salon renovation service in Singapore? Or perhaps, you are still weighing the risk and benefits of investing in a makeover for your beauty parlour? If so, call us to arrange for an obligation-free consultation. We can help you plan your renovation projects or provide you with more information for your decision-making.
Professional Salon Renovation Service – Why Choose Us?
With many of years of experience in assisting our client not just in office renovation in Singapore but also helping the beauty and spa industry in setting up and revamping their establishments. Be it giving a nail parlour a face-life or remodeling a hair salon, we have the expertise to help you create a functional and yet stylish salon.
Our skilled crew and professional project managers will ensure a smooth salon renovation process and on time project completion.
We believe in following Good Industrial Practices giving you a peace of mind that your renovation is in good hands.
We have good experience in collaborating with various building management to ensure that you will not be troubled by complaints from the management.
Before plunking your hard-earned dollar into a massive overhaul for your premise, we have compiled a list of note-worthy tips for creating a great salon design plan with sharp focus on profitability.
Focus on What Your Client Wants
Conduct surveys or obtain feedback from your customers. Splurging on grandiose design and extravagant features without doing proper research is not a wise business move. Your salon design should be driven by what your customer's need. Comfort and a soothing ambience would be most likely what your client is looking for. Create the end-to-end experience of relaxation and indulgence that they desire with your design concept.
Spacing Planning
   Hire a Experienced Team
Cost of rental in Singapore has gone up dramatically through the years. Businesses have to make do with smaller unit to reduce cost. Hence, getting the most out of the limited available space can be challenging. Hence, engaging a professional designer or renovation contractor who is experienced in salon renovation and also understand the business would be a great help.
   Practical Design Layout
While planning the layout of the salon, below are some of notable pointers:
Ensure a seamless traffic flow for your clients and staff as they go from one work station to the next.
Reduce plumbing cost and forestall future plumbing problems by installing your washing workstation close to water outlets.
Plan for some private waiting area where the customer can relax out view of others.
Ensure that there is a place for everything. The work spaces should be organized and free of clutter.
Encourage your customer to browse your products by displaying them prominently. Also ensure that products are accessible and can be freely handled by them.
Lightings
  Natural Lighting
Take advantage of natural light as much as possible to save on your electric bills. However, some artificial illumination would definitely be required for certain work areas.
   Warm Lighting
Lighting plays a major role in setting the mood and creating a desired ambience of a place. More importantly for beauty salon operators who are in the business of making your client look fabulous, it would be wise to note that warm lighting can flatter a person's complexion whereas cool light tend to make a person's face appears drab and wash-out.
   Lighting that Render Colour Correctly
For styling stations and work area where mixing of colour dye is performed, lighting with a high colour rendering index (CRI) is desirable.
Revamping your beauty salon or planning a hair salon renovation can be quite an arduous task. Not only that, it might be more complicated than it seems. A professional advice would come in handy to help you with your salon remodeling project. Why not let us help you create a practical and stylish salon to attract new customers and retain the loyal ones for your business.
Call us today at +65-68718864 or complete our Online Form for obligation-free consultation and quotation.
Planning to renovate your salon's office? We specialised in Office Renovation in Singapore as well. Give us a call and find out more about our Office Renovation Services.
Submit Your Enquiries and Floor Plan or Call Us at +65-68718864
Looking to revamp your hotel spa facilities? Read more about it in our Spa Renovation page.
Giving your aesthetic/medical/dental clinic a face-lift? Find out more about our Clinic Renovation Service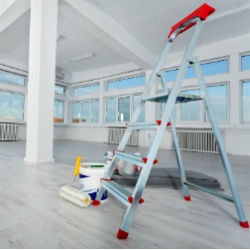 Looking to have A&A works done for your establishment or property? Check out of A&A works and services.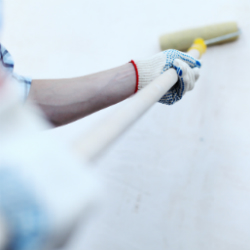 Moving out and looking to reinstate your premise before a handover? Check out our Reinstatement Works and Services.