Spa Renovation
 and modinVenturing into the beauty and spa industry and looking for spa renovation service in Singapore?
Or perhaps, it is time to give your existing wellness centre a revamp? If so, we can help.
Spa Renovation Service You Can Trust
Here at One Pit Stop, we have vast experience in handling not just office renovation in Singapore but also projects for many of client in beauty, wellness and spa industry in Singapore. Rest assured that your remodeling project is in good hands.
Our credentials:
Experience in handling renovation works for beauty spa, slimming, health and wellness centres.
Qualified team of well-trained workers and professional project managers
Adhere to Good Industrial Practices to ensure timely and trouble-free work process.
Experience in communicating and cooperation with various building management.
Before investing your hard-earned money in any major makeover for your beauty centre, these are some pointers to help you get the most got of your dollars.
Know Your Target Customers
Finding your niche in the challenging and competitive landscape of the beauty and wellness sector in Singapore is essential. These are some of the questions you might want to ask yourself.
Are you creating an ultimate spa experience for the affluent individuals or a rejuvenating sanctuary for the middle-class working consumers?
Is your spa catering to the male spa-goers or the ladies looking to primp and pamper themselves?
Conduct your market survey and let the guests' expectations guide you in your design process.
Organized and Comfortable Spaces
An efficient and seamless service delivery flow is the key for any successful business. This is especially crucial for spa operators who are in the business of providing a relaxing and soothing experience for their guests.
Below are some of the specialised spaces in a spa that is worth paying careful attention when drawing up your interior design plan.
Greeting and Waiting Area
This area should provide privacy as well as encourage relaxation while guests wait to be greeted and ushered to the treatment suites. Hence, a space that is segregated from the entrance to create privacy and also accessible to the treatment areas to allow an organized customer flow, would be ideal for a waiting area. Comfortable seating such as cozy couches and plush day lounge encourage the guest to relax and rest while waiting.
Changing Room
It might be prudent to have a separate changing area for the guests to change their clothes instead of in the treatment suites. This free up the treatment suites for the next guest thus increase turnover of these rooms. Amenities such as showers, beverage machine or lockers for storing personal belongings would be well-appreciated by the guests as well. Hence, it would save you a lot of trouble and money to include the changing room in your spa renovation plan right from the start rather than add it in later when the need arises. 
Treatment room
Treatment room should allow flexibility to adapt to different treatment programs.
Careful space planning and organization is very vital, more so for small rooms.
Ensure a clean and uncluttered area where there is a place for everything.
Trash and soiled linen should ideally be kept out of sight.
Lockers and cabinets for guest usage or to store products and tools would come in handy.
Soundproofing might be required if the rooms are along a busy street.
Integrating nature into the room design by utilization of flora patterns in wall paper or fabrics and well-placed indoor plants. The natural elements will balance out the intimidating appearance of treatment machines to create a calming and soothing ambience.
For more advice on creating the ultimate spa experience or the timeless spa design concept, give us a call. We can provide you with more information and assist you in planning your Spa renovation project.
Planning to renovate your spa's office? We specialised in Office Renovation as well. Give us a call and find out more about our Office Renovation Services.
Submit Your Enquiries and Floor Plan or Call Us at +65-68718864
Planning a makeover for your beauty salon? Check out our Salon Renovation page.
Giving your aesthetic/medical/dental clinic a face-lift? Find out more about our Clinic Renovation Service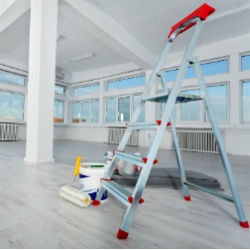 Looking to have A&A works done for your establishment or property? Check out of A&A works and services.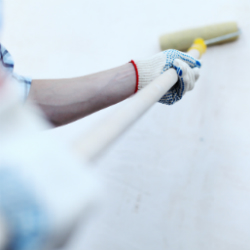 Moving out and looking to reinstate your premise before a handover? Check out our Reinstatement Works and Services.