Shop Renovation
Are you starting a new business or has plans to expand your current retail store? Hence you are looking for shop renovation service in Singapore to get your new store up and running. Or perhaps, you are planning to renovate your existing store to give it a new lease of life?
Retail Shop Renovation Service You Can Trust
Here at One Pit Stop, we are proud to offer our expertise in retail shop renovation to assist you in getting the work completed in time for your grand opening. Or, if you are simply revamping your store, we will ensure that the remodeling will be done in a way to minimise disruption to your business operation. We have many years of experience in not only Office Renovation but also other commercial renovation such as concept stores and retail spaces renovation.
Our Credential:
Many years of experience handling renovation for various retail and fashion outlets
Qualified team of well-trained workers and professional project managers
Conscientious in following Good Industrial Practices
Experience in working and collaborating with various retail building management
If you are indecisive about whether to proceed with your renovation plan for your existing retail boutique or new fashion outlet, below are some points to consider to help you decide.
Renovating Your Store to Create Positive Customers' Perception
Appearance matters and first impression is always very important. If your store looks run down and neglected, you will not generate sufficient confidence and interest in the customers to make purchases.
A fresh look and well maintained store grabs the attention of window shoppers and entice the customers to browse through your product offerings.
Outshine Your Competition with a Fresh Store Concept
Some retailers will revamp their store every 2 to 3 years to give their stores a fresh appeal. This is done, not only to create new interest in shoppers but more often than not, as a result of competitive pressure. When there is a new store opening that causes a wave of excitement in the community, neighbouring stores will have to resort to coming up with new store designs and concepts to keep up with the competition.
On the up side, store improvement works often results in an increase in sales hence making the investment worthwhile.
Rebranding and Brand Identity
If you have evolved through the years and your store look dated and not in line with current business identity, it is time to look into giving your store a new look. Thus, remodeling your store can be an important aspect of re-branding and to align the store design to your new business identity. You might be planning to launch a new range of products, then a refurbish with new display coupled with a change of design concept would be more appropriate.
Eventual Cost Saving
You might perceive that remodeling and updating your store interior every 2 to 3 years is too extravagant. On the contrary, scheduling timely minor upgrades and touch-ups might well save you from having to pay a hefty fee for a major overhaul in future. A dilapidated store due to long years of neglect would require quite a bit of work to repair damages and bring it up-to-date with the current trend. Not only that, an aging store with out-of-style design would attract less shoppers resulting in poor revenue.
So it can be seen that, renovating your shop in phases and implementing yearly incremental works will pay off in the long run. For many businesses operating in a competitive environment, updating the store design to stay relevant and keeping up with the competitors might well be a survival necessity.
If you are still undecided or unsure what needs to be done for your shop renovation project, why not give us a call at +65-68718864  or complete our online form for an obligation free consultation? We can provide you with more information and assist you in your decision making.
Planning to renovate your office in Singapore? Find out more about Office Renovation Services or  contacting us directly. 
Submit Your Enquiries and Floor Plan or Call Us at +65-68718864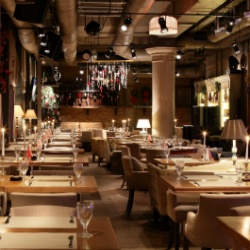 Is your restaurant due for a revamp? Find out more in our page on Restaurant Renovation.
Planning a makeover for your beauty salon? Check out our Salon Renovation page.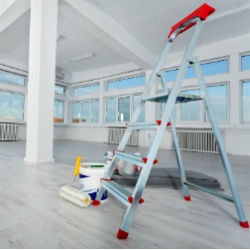 Looking to have A&A works done for your establishment or property? Check out of A&A works and services.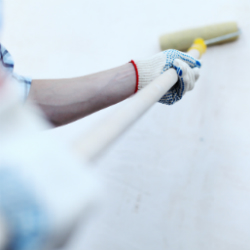 Moving out and looking to reinstate your premise before a handover? Check out our Reinstatement Works and Services.