Hotel Renovation
Are you looking for hotel renovation service in Singapore to give your hotel a revamp? Or perhaps, you are looking to get your new boutique hotel up and running? If so, we can trust.
Why Engage Us?
We have years of experience handling in not just office renovation but also hotel renovation for the hospitality industry. We specialize in complete renovation project and upgrading works with clients ranging from trendy boutique hotels to branded luxurious hotel.
We have qualified team of well-trained workers and professional project managers to get the job done to your satisfaction.
We are conscientious in following Good Industrial Practices. You can be assured that the material we use are of good quality and eco-friendly.
We will take care to minimize disturbance to your guests and reduce obstruction for your working staff during the hotel remodeling process.
Up-keeping a hotel property is a constant work in progress. In today's world of social media and online reviews, any chip in the walls or crack in the paint of your hotel will result in negative reviews which you can ill afford. Hence, it has never been more imperative to ensure that your hotel is in tip-top shape. We have compiled a list of renovation tips for different area of the hotel that you might consider when planning your hotel makeover project for your establishment.
Hotel Renovation – Lobby and Reception Area
Create a Great First Impression
Make bold design statement with your entrance lobby. Extravagant chandeliers and vibrant colours can delivery significant impact in creating the wow factor in your hotel interior design.
Bring Nature Indoor
This can be achieved with lush indoor greenery, elaborate flower arrangement, natural wood paneling, indoor waterfalls or by incorporating decorative elements made of rocks and stones.
Functionality
With our need for constant connectivity, charging stations for plugging in laptops, mobile phones and other devices would be much appreciated by business travellers and vacationers alike.
Hotel lobby is also an area where your guests socialize or conduct business talks. Create a cozy environment conducive for such activities with comfortable seating.
Reception Desk
This is the first place where your guest will be heading for when entering your hotel and also when checking out of your hotel. Take this opportunity to create a positive first and last impression for your guest with a well-designed hotel reception desk that is uncluttered and tidy. Computers and electrical devices should ideally be neatly tucked away in hidden consoles. Wirings should also be concealed as tangled wires and cables can make the desk appear disorganized.
Unique Experience
A great hotel design and concept can help the hotel become a holiday destination in itself. With the popularity of staycation, themed guestrooms are making waves in the hospitality world. Hotel owners looking to create a memorable stay for their guest can consider having rooms that are themed and uniquely designed.
Spa-like bathroom
The importance of an awesome bathroom is not to be underestimated. The hotel bathroom is yet another area that hotel operators can wow their guest and create an unforgettable experience. Delivery a sensory experience of indulgence and comfort with waterfall showers, over-sized bathtubs and clever use of mirrors to create illusion of spaciousness.
Technology Friendly
With today's need for constant connectivity, guestrooms should be upgraded with multimedia stations and well-located charging points to cater to those needs and expectations.
Keeping your hotel property in excellent condition required constant work and effort. Thus, engaging a reliable and professional hotel renovation contractors will be an invaluable asset. Why not give us a call at +65-68718864 and find out how we can help you take on this challenging task? Alternatively, you can complete our Online Form and we will get back to you as soon as possible. 
Planning to renovate your hotel's office or administrative rooms? We specialised in Office Renovation in Singapore as well. Give us a call and find out more about our Office Renovation Services.
Submit Your Enquiries and Floor Plan or Call Us at +65-68718864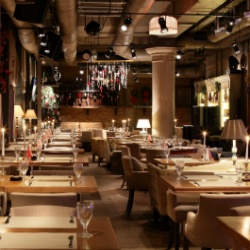 Is your hotel restaurant due for a revamp? Find out more in our page on Restaurant Renovation.
Planning a makeover for your hotel beauty salon? Check out our Beauty Salon Renovation page.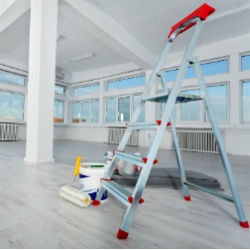 Looking to have A&A works done for your establishment or property? Check out of A&A works and services.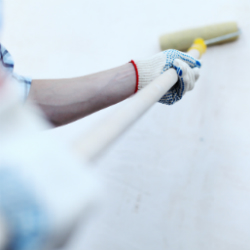 Moving out and looking to reinstate your premise before a handover? Check out our Reinstatement Works and Services.